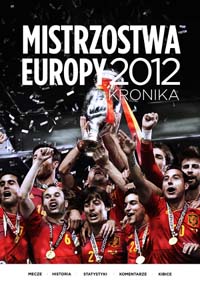 Euro 2012 was a genuine celebration of football not only for the fans from Poland or Ukraine, but also from all over the world. Everyone was satisfied with the excellent organization and positively surprised by the joyful atmosphere that prevailed during the tournament. 
The stadiums though, gave all the funs an opportunity to experience extreme emotions caused by unexpected results. The final tournament of Euro 2012 was crowned by more goal scores than ever before. 
Let's recapitulate this unique championship. European Championship 2012: The Chronicle is a beautiful album that contains stunning photos of footballers and fans, description and documentation of all the matches played during Euro 2012, a tremendous amount of statistics, group photograph of the winning Spanish National team, short history of the championship, and much more. 
It is a must read for all football fans! It is the only book on the Polish market that summarizes the final Euro tournament.